Stay ahead of old man winter....

Hunt Club VW's Annual Winter Tire & Rim Sale is now underway!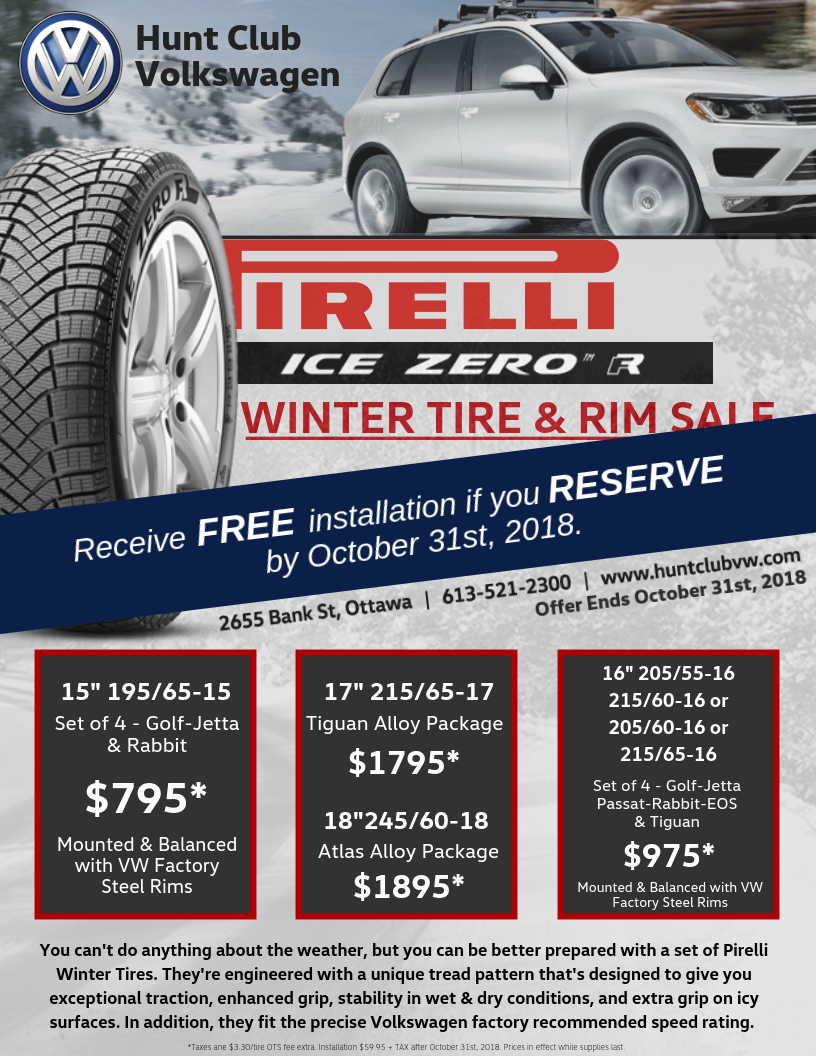 Until October 31st, reserve any of our Tire & Rim Packages with a $100 deposit and book your installation
appointment and we'll wave the $59.95 installation fee.
*Taxes are $3.30/tire OTS fee extra. Installation $59.95 + TAX after October 31st, 2018. Prices in effect while supplies last.